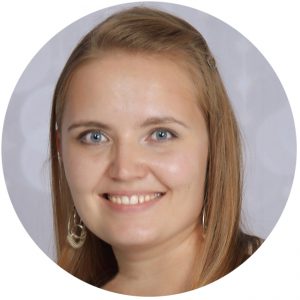 Hi, my name is Valeriya. I'm a mom of three and the founder of How to Feed a Picky Eater.
My Story
I was born and raised in Russia.  After getting my master degree in graphic design I moved to Israel to learn a new language and a new culture. Two years later I married the love of my life and my soul mate Ron. In the beginning of 2011 we moved to California and I started from scratch by learning a new language and a new culture.
My mom showed me how to cook when I was a girl. But I only become passionate about cooking and baking after moving to the US. I had a lot of time on my hands so I watched a lot of cooking shows and fell in love with cooking. I am very cautious of my health and my body, so eating fast food wasn't an option for me or my family. That's why I'm always looking for easy to make recipes with a variety of different foods.
Besides cooking and baking I love to spend quality time with my husband and our kids. I love to swim and I love to travel. I'm an animal lover, which is why we have 2 dogs, 2 cats, 2 rabbits and a fish tank. As of right now I speak three languages (Russian, Hebrew and English) and I'm planning to learn Spanish and Italian.
                                                                                             About the Name of My Blog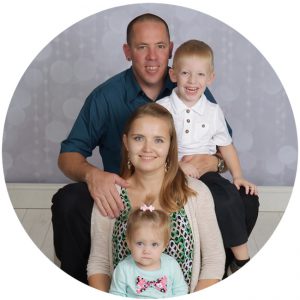 There are a few reasons why I chose this name:
First, it's my kids!  In 2012, we welcomed our son Sean in to the world and I never thought that he will become a picky eater. Since he started to eat solid food at 6 months old (which I was making by myself) and until his second birthday he ate everything, and I mean everything: meat, veggies, fruits, milk products. Around his second birthday it was like somebody turned a switch inside of him and it became a big challenge feeding him.
I started to do research and I was really surprised by how many families have the same situation. A year ago, we welcomed our little girl Mia in to the world and she is an awesome eater right now. My goal is to help her stay this way for the rest of her life.
Second, it's my husband!  Although he denies the fact that he is a picky eater, I think he is.  He loves all kinds of meat but he becomes picky about the vegetables and side dishes.
Third, it's me!  I've been creasy about healthy eating since I was a teenager. I always experimented with different diets and ways to be a healthy eater. When you do that, you become picky about the food on your plate.  When I was pregnant, I was super picky about my food (I think all the pregnant lady's will understand me)) And at last, when you work on your body after having kids, you must be very picky about what you eat.
I'm constantly experimenting with new ingredients and looking for a healthier way to make them.
Stay in Touch
If you like my recipes and my posts, there are a few ways to stay in touch:
You can subscribe through email to have all my latest recipes and posts sent directly to your inbox.
You can also follow me on instagram, facebook and pinterest. Feel free to leave comments on my posts or email me anytime to valeriya@howtofeedapickyeater.com
Thanks for stopping by!
Valeriya