After my second child was born, I decided to start an online business and work from home. Because I didn't know exactly what I wanted to do, I tried several different online businesses but unfortunately most of them were just a scam. 
Today I have my own website – my food blog that I'm building and growing on my own with the help of great companies that I was fortunate to find.
I thought it would be helpful to create a resource page to share the products and services that I use with my blog. I'm sure that the list will be continually growing as I find different resources that are worth mentioning.
Disclaimer: Please note that some of the links below are affiliate links and I will earn a commission if you purchase through those links. I use all of the products listed below and recommend them because they are companies that I have found helpful and trustworthy. Please let me know if you have any questions about anything listed below!
Starting your online business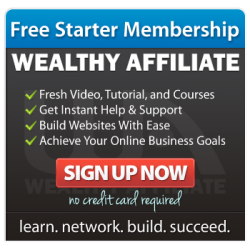 Wealthy Affiliate is a business building platform that offers you everything you need in one place to create, grow and manage your businesses online. If you're like I was in the beginning, then you can get everything you need from your websites and hosting to 1,000's of training modules and support.
Wealthy Affiliate was created by two Canadian entrepreneurs Kyle & Carson over 10 years ago. Today it's a huge community with over 850,000 members, people with different background and interests, all levels of expertise, any age, any country. When you get access to the members area you are quickly going to be immersed in the community and the activity within the community.
The Training is comprehensive, organized, and current within Wealthy Affiliate.  There is training for all levels of expertise, including training for even the most advanced marketer.
When you join, you are given two options.  You can either follow your passion, maybe you like helping people with beauty products or baby food, or whatever you want.  If you don't have a passion or a niche, or you want help with choosing a niche for you, then that is OK too.  Wealthy Affiliate has an affiliate bootcamp with a "predefined" topic that you will be building a business from.  This training is a complete walk through, starting at the bare bones and there is no experience necessary.
Now, you're probably thinking how much it cost to start your own business online? And the answer is $0!!! Yes, you heard me right.  When you join Starter, you are going to be granted instant access to the Wealthy Affiliate community.  This includes access to live chat, over 500 training modules, 3 classrooms, networking, commenting, 2 free websites, access to the keyword tool and much more.
In fact, I encourage you to start for free.  That way you can "see for yourself" what are you getting in to, way before you ever have to invest any of your own money. That is exactly how I started! For FREE!
To be honest, there isn't another service or platform in the industry that can compete with Wealthy Affiliate's FREE Starter membership!
Starting your food blog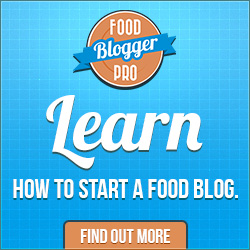 If you've been thinking of starting a food blog website, then Food Blogger Pro is your next stop. Food Blogger Pro is an awesome website that teaches you how to start, grow and monetize your blog. It was founded by the very successful owners of food blog Pinch of Yum Lindsay and Bjork Ostrom.
Food Blogger Pro has over 300, easy to follow tutorial videos and a very active community forum. The videos make it super easy to learn technical skills and apply them to your blog. The community is a wonderful place to get individual attention from industry experts and other bloggers.
By joining Food Blogger Pro you will get knowledge in the next areas:
Install advertising code
Create a branded email address
Use the manual settings on your DSLR camera.
How to build traffic using social media, food sharing sites and Search Engine Optimization.
How to create popular recipe videos using a phone as well as a DSLR
How to take drool-worthy photos in natural or artificial light.
How to edit photos using Photoshop and Lightroom.
How to monetize your site using ad networks and affiliate partnerships.
How to use plugins to improve your blog and add functionality to your site.
How to create an e-book and sell it online.
How to use social media and email marketing to improve traffic and engagement and much more.
In my opinion Food Blogger Pro is one of the best investments a blogger can make when they are getting started. If you watch the courses and follow the steps, you will see results. You won't have to waste time digging through all the random information online.
Signing up is easy, but you should act quickly. Food Blogger Pro open there enrolment only few times a year.
If you missed the enrollment dates, you can join the waiting list by filling out the form on the homepage here: Join the Food Blogger Pro Waiting List!
You can also download these free e-books to enjoy while you wait for a spot to open up:

If you've been thinking of starting a blog, or want to take your current blog to the next level, I strongly suggest you give Food Blogger Pro a try. It's a wonderful resource and community.
Jaaxy 3.0 – Keyword Tool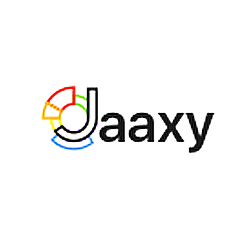 It doesn't matter what kind of website you decided to start, you will need a good keyword tool.
When doing research on a new niche or a headline for your new post, there are really only THREE metrics that really important to care about…
How much competition does the keyword have
How much traffic does the keyword get
Does the keyword make sense
Keywords that have low competition and get a good amount of traffic are SEO ready and if you can find them, you can literally take over the search engines simply by creating some content or a video that is relevant to that keyword.
What Jaaxy can do? 
There are brainstorming (niche finding) functions
The ability to easily find where your sites are ranked in Google, Bing and Yahoo (what page am I on)
Find affiliate programs
Analyze your competitions websites
Create keyword lists…and much more.
Those are just the icing on the cake.
And again, if you're not sure how awesome and helpful this tool is, you can get a Free trial and see it for yourself. Than you can get Jaaxy Pro or Jaaxy Enterprise depend on your need.
I, personally, really like this keyword tool and use it every day.
The Genesis Framework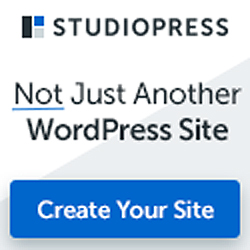 The Genesis Framework is what is currently running on my food blog. With Genesis, you're going to want to purchase the Framework ($59.95) along with a child theme (prices vary).
A theme framework is a robust WordPress theme that acts as a platform on which your WordPress website can be created. The Genesis Framework integrates all of the SEO, security, and performance features needed to help you have the best site possible.
You can build your site on the Genesis Framework using the included Sample child theme (it's easy, flexible, and powerful enough for that), or you can purchase one of their many beautiful turnkey child theme designs to help you accomplish exactly what you want.
A child theme is a layer of code that sits on top of the Genesis Framework and is comprised mainly of the design elements of your site, but can also extend and modify the functionality of the Genesis Framework's default functions.
The Framework + Child Theme structure of site building is great because it separates the performance issues of your site from the design issues. So, if you use a child theme, you can design all day long without ever touching the critical, underlying code that makes Genesis sites so powerful.
If you choose to work with Genesis Framework, after purchasing it, you can find a very helpful guide for beginners to help you to start your site.
I am using a Child Theme called Foodie Pro and a full price for a Framework + Child Theme was $129.95.
Free Themes for WordPress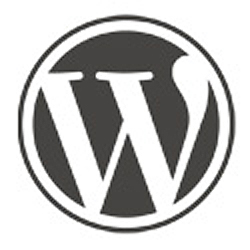 WordPress has thousands of free themes available if you're not interested in purchasing a "premium" theme right away. It's a great place to start if you're looking to start your blog without spending a lot of money right away. Be sure to do some research and check the theme's rating before you download it and install it onto your blog. I would recommend looking for themes with a four or five-star rating.
Adobe Photoshop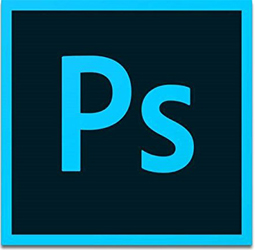 The fantastic way to work on your visuals is to use Photoshop software. It isn't cheap, but it's an amazing tool! If you're interested in getting it I will recommend getting the free trial first to give it a test run. If you're still not sure on purchasing the software you can always purchase a month-by-month subscription until you know you're ready to purchase the software outright.
 MailChimp
MailChimp is the email marketing software that I use to send the How to Feed a Picky Eater blog posts via email. This is called an RSS-to-Email campaign. It's simple, it's powerful, and they have awesome customer support. Most important for a beginner blogger is that they have an account option that's completely free! If you decided to work with Food Blogger Pro, they have a series of videos to help you set up and test your first campaign.
WordPress Plugins  
Akismet – Is quite possibly the best way in the world to protect your blog from spam. Your site is fully configured and being protected, even while you sleep.
Recipe Card – This is the WordPress plugin I use to create beautiful recipes that readers can print, save and review. Recipe Card optimizes your recipes for search engines and generates nutrition facts.
Broken Link Checker ­­­- Checks your blog for broken links and missing images and notifies you on the dashboard if any are found.
Pinterest "Pin It" Button Lite – Helps your visitors start pinning your awesome content!
Simple Social Icons –  Is an easy to use, customizable way to display icons that link visitors to your various social profiles.